14/08/2014
Christ's story ..... Artist Yakimova Victoria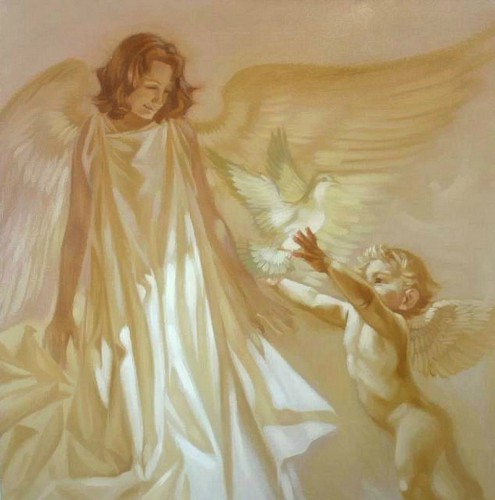 You see those green meadows, green with white flowers. Not from the flowers turn white meadows turn white robes of the Lord of the net. On spring field in undercover o'clock in the evening was the Christ, and with him a reed-girl, Mary Magdalene. Haste thee, girl, clutching fingers for clean garments, eyes stare Vecherova eyes of the Savior.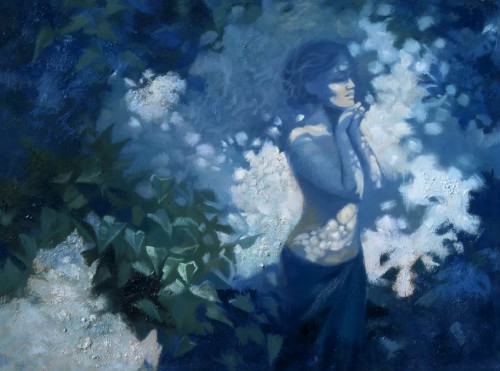 Moonlight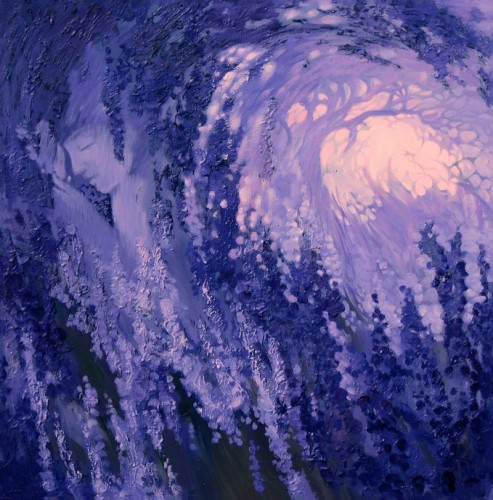 Interrogated, tortured the holy of the Lord GOD:
- Gracious Lord, why is this month, and the stars shine?
The Lord said to her:
- Without understanding you, slow-witted girl, you want to test me. And as I was small, sucking his finger. With a sucker and sleep stacked. Virgin wean me. And I know I suck itself. That time she said to me: "You will not touch it with a finger, you weave a gold shirt for the holiday." I threw a finger, listen, just once only touched and jumped for joy: I will be a gold shirt! Beaten track Virgin went on the green trail to the gates of heaven, where there is a color of the sun, creating a trial of flowers, and there was the spinning golden threads. Nowhere, swooped falcons, red stole gold yarn. Nothing to do. Virgin called John the Baptist: Baptist will track down the Falcon's Nest and bring her and the Falcons take it to her. Ivan the Baptist went to look for the loss, but not for a long time traveled back soon. "I can not - he says - I do it, my strength does not have taken away the Falcons golden thread high in the sky, streaks of gold thread jack - gold a month, and there is nowhere to take the Falcons: fractional curve had one star." That's why this month, and sparkling stars.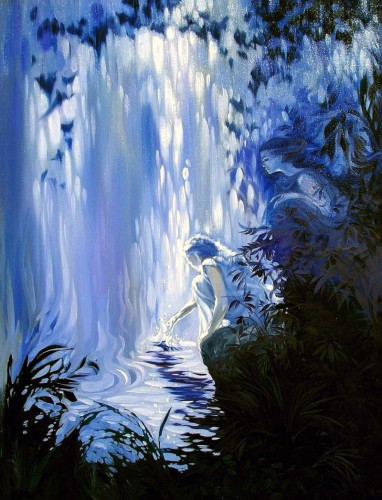 Bathing in the night



- Lord, give me one golden thread! - Stuck a reed-girl, Mary Magdalene, and pulls the robe, peeping Vecherova eyes in the eye of the Savior.
- Why do you want a golden thread?
- And I Koski woven.

And, after thinking a little, proritsaya fate holy, saith the Lord:
- Will you golden thread.
Gleamed golden moon glittered fractional star.
Do you see those gray mountains, not in itself, they are gray, sulfur from human affairs.
There are angels, the oversight of the people gathered in the West. And every day the going down of the sun they go to God to worship and carry business people committed from morning to night, good and evil.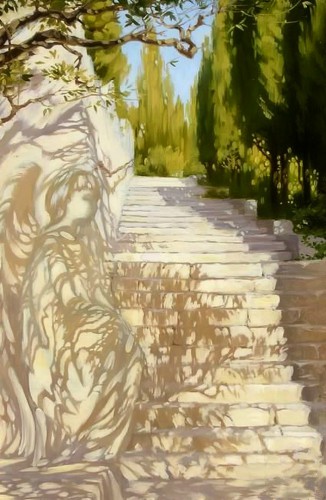 In the beginning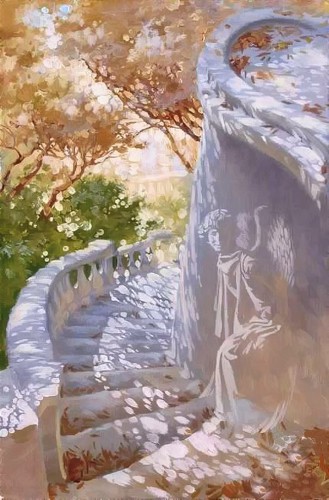 Step by step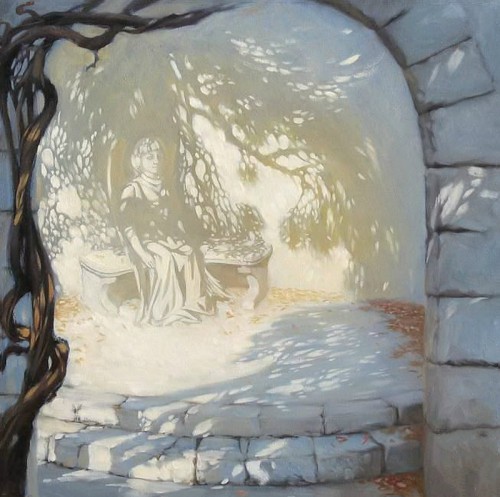 shadow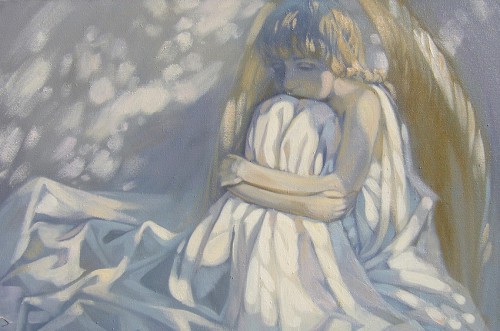 sadness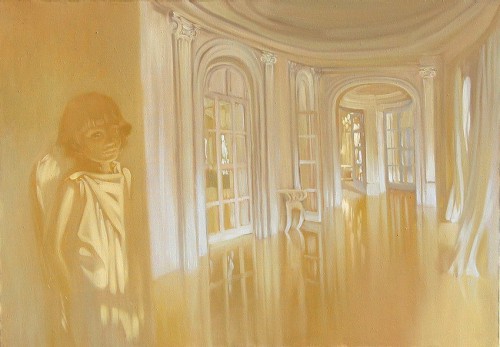 invisible presence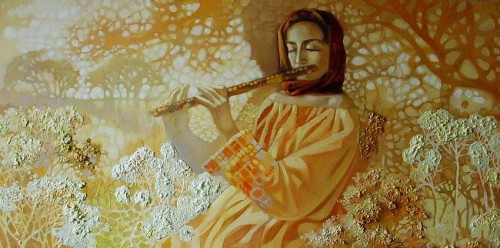 melody of Love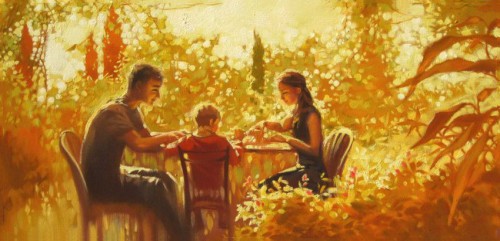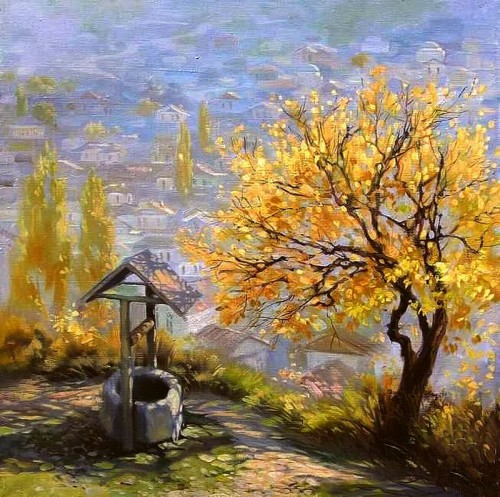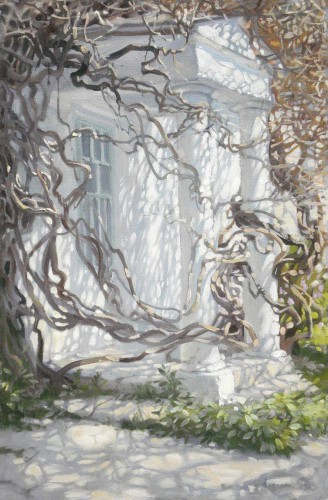 Old Manor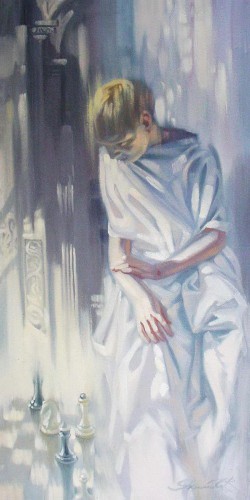 Shah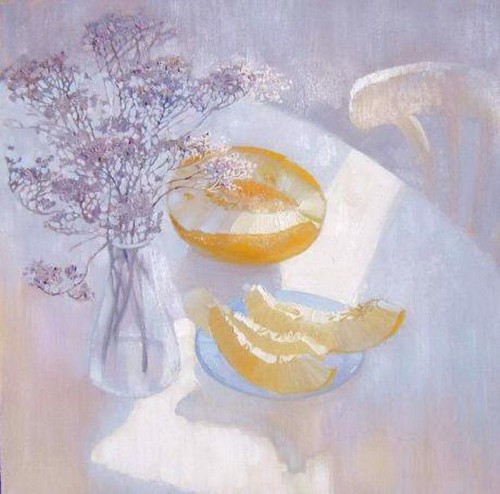 Young artist Victoria Yakimova grown in the Polesie region - in Zhitomir. She studied painting at the Children's Art School under the leadership of a talented teacher Victor Shkurinskogo. And when it's time to continue his studies, decided to go to Simferopol Art School. N. Samokisha. In 1991, Victoria, received education as a painting, moved to the city of Bakhchisaray (Crimea), fell in love with this ancient city and has since devoted his talents to people.
Yakimova Victoria M. - Member of the National Union of Artists of Ukraine. Her works are in the Zhytomyr Regional Museum, Art Museum of Bakhchisaray State Historical and Cultural Reserve, House-Museum E.V.Nagaevskoy in private collections in Ukraine and other countries.

Music: Raimonds Pauls - Sad History About Carrie

On the moon and stars, and how they are
Christ's story
Modest Hoffmann
AM Remizov. The book "Limonar"