07/01/2015
Charles Van den Eycken and his cat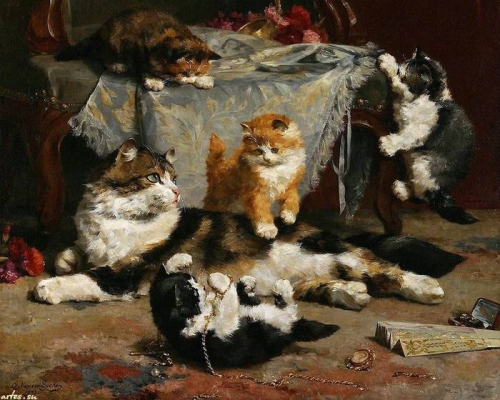 Charles H. VAN DEN EYCKEN (one thousand eight hundred fifty-nine - in 1923)
Like many of his contemporaries, Van den Eycken specializes in painting pets often cute and playful situations. Charles was born on April 17, 1859 in a family of artists - his grandfather, Frans van den Eycken, and his father, Charles Van den Eycken, were artists. His grandfather was a painter scenery and his father was a well-known landscape painter. Early scientist Charles came from him, and he continued his studies at the Academy of Brussels under George. Stevens, genre and animal painter.
Charles was a member of the L'Essor - group, which was founded in 1876, when Realism became the unifying movement among many young artists. The group organized a number of exhibitions in Brussels and Ostend, Antwerp and London;, help to spread their names across Europe. Charles was also a regular participant in the Brussels Salon and was awarded numerous medals.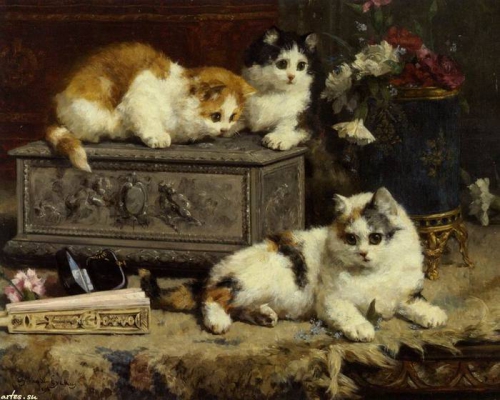 Van den Eycken considered one of the leading domestic animal artists of the 19th century and even during his lifetime are highly sought after - receiving a commission from Queen Henrietta Belgium.