12/08/2017
Alicia Alonso ... I'm dancing with my heart!
Now I'm dancing with my hands,
Or more accurately say that I'm dancing in my heart.
Dance lives in my body,
And there's nothing I can do about it.
Alicia Alonso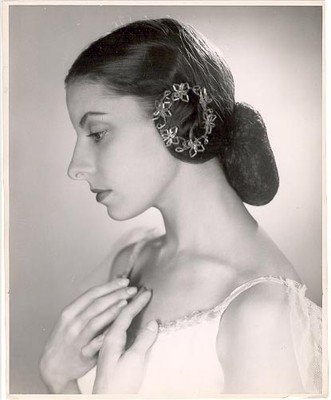 In 1986, a dancer appeared on stage of the X Havana International Ballet Festival - almost blind. She performed several dances, comic and tragic. But when she whirled in a clear and fast fouet on the diagonal - the audience burst into applause ...

Alicia Alonso was born in Havana on December 21, 1921, in the same place in 1931 she began to study ballet.
Already 9 years after his first lesson at the only private ballet school in Cuba, the Russian ballet master Nikolai Yavorsky, at that time in Cuba, Alicia realized that ballet was her whole life.

It's hard to say what prompted the daughter of a veterinarian to the ballet scene. Alicia herself said this: "I was always a ballerina ... In my childhood, to make me calm down, there was only one way - to lock me in a room where music plays. And everyone knew that I did not do anything because I was dancing. At that time, I still did not know what ballet was. Making different movements, I reproduced in the dance what I felt. "