14/04/2015
Receive messages on the diary post.


Mystic Light of Asia: patterns of silence and light Alexander Akilov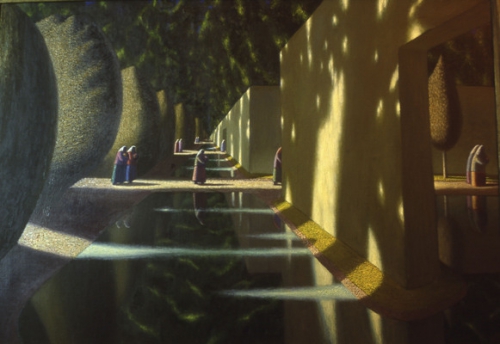 Today I want to introduce you to a wonderful artist Alexander Akilova.Ego paintings fascinate unearthly silence and steady. Enigmatic, mysterious and mystical, a luminous glare - whether the dream, or reality ...
His paintings are reminiscent of vision. Paradise beauty and earthly sorrow - it's all in them ... Life on the verge of half-sleep. How can I make such a sound depth?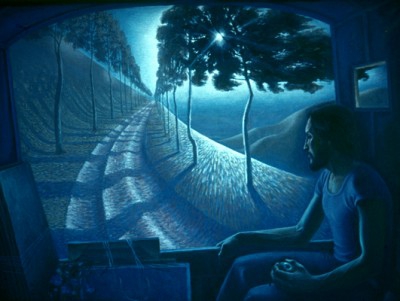 Akilov Alexander was born in Dushanbe in 1951 godu.Poluchil education at the National Art School. M.Alimova. Then, in the age of twenty he entered the Art Department All-Union State Institute of Cinematography in Moscow. With their work -avtoportretom - "End of Summer" - he first appeared on the show, in which participates since 1974. In 1982 he joined the Union of Artists.
Alexander works Akilova decorated collection of the Tretyakov Gallery, located in the National Museum of. Behzod in Dushanbe, they admire in the Museum of Oriental Art in Moscow, the Art Fund in Moscow and Dushanbe, in private collections of Tajikistan, Russia, Sweden, the USA, Japan, France, Finland, Germany.
Now the artist is in constant journeys between India, Moscow and Dushanbe native, in search of fresh sensations and colors.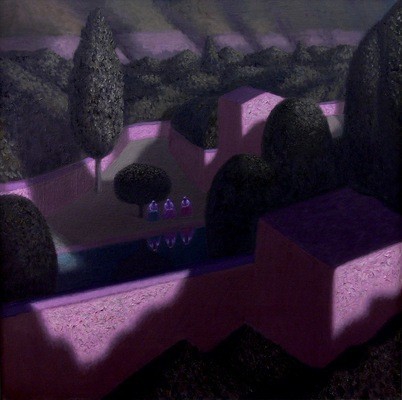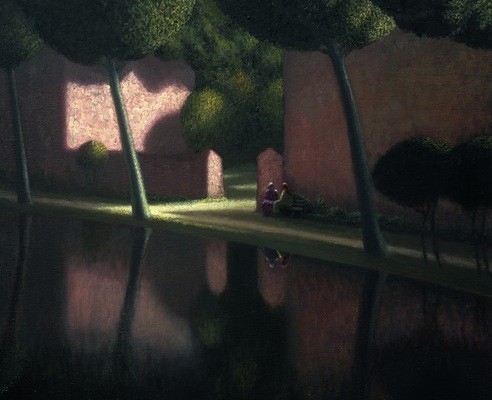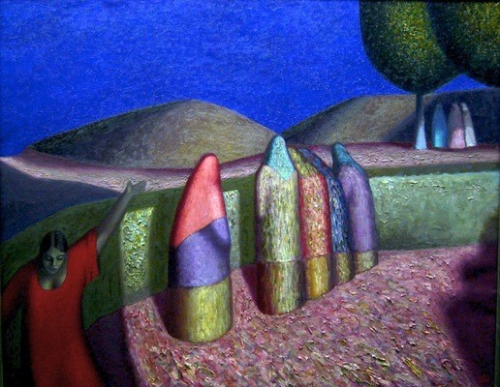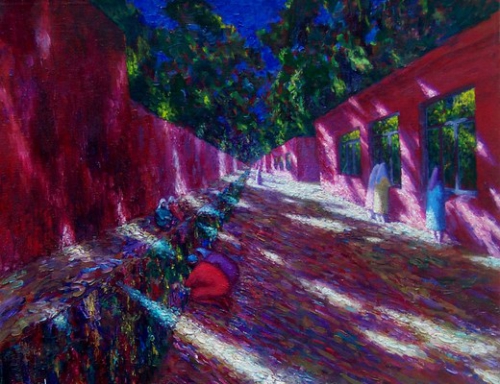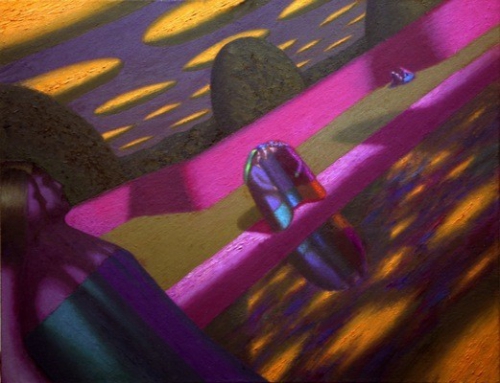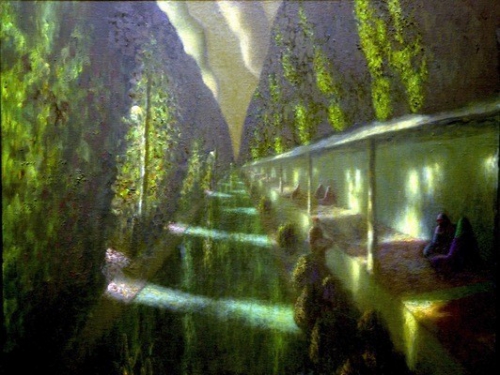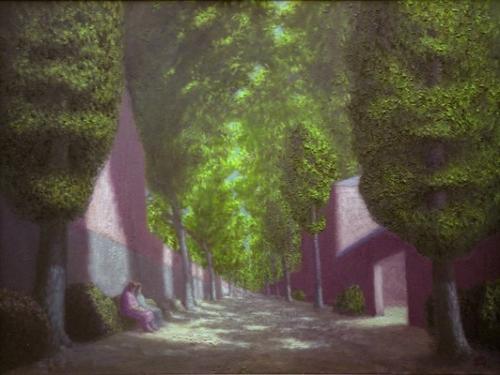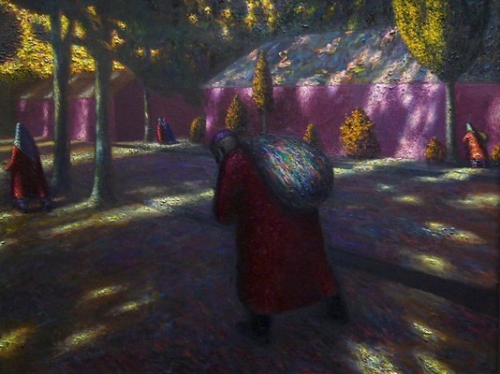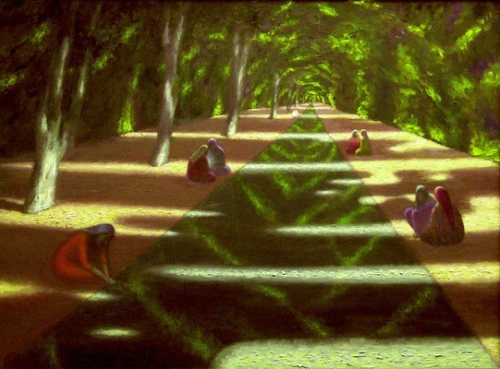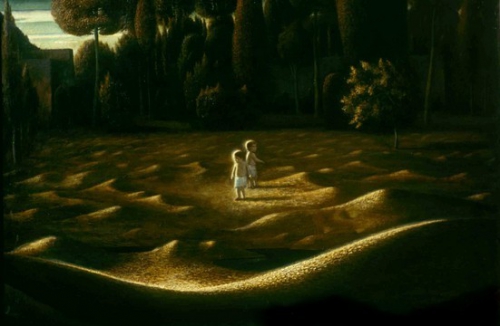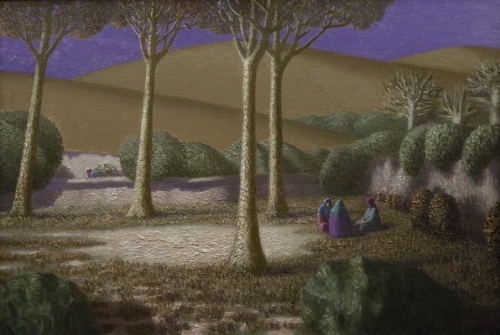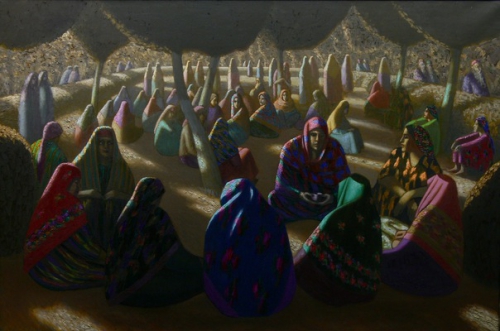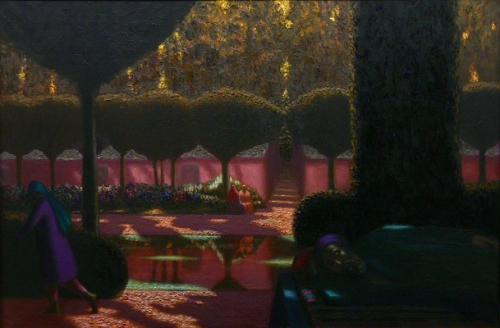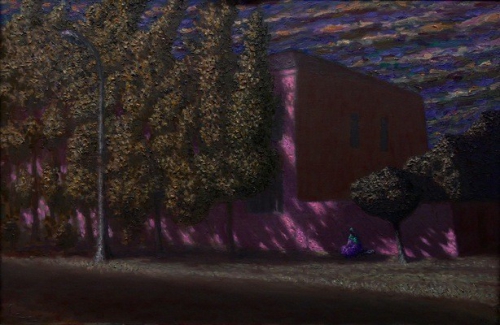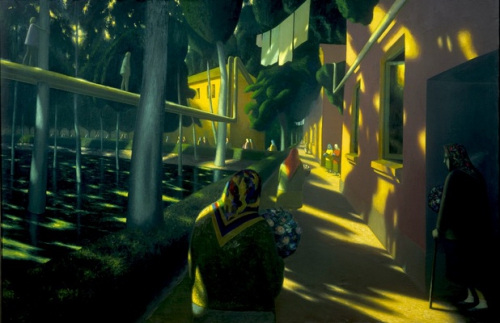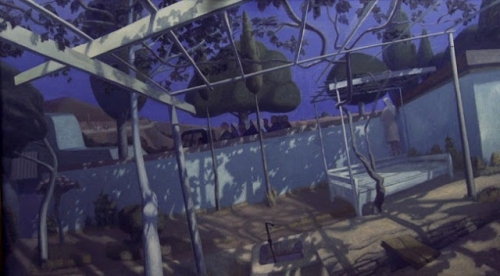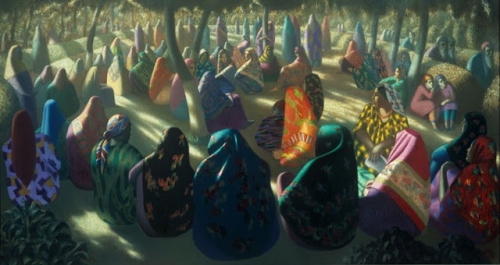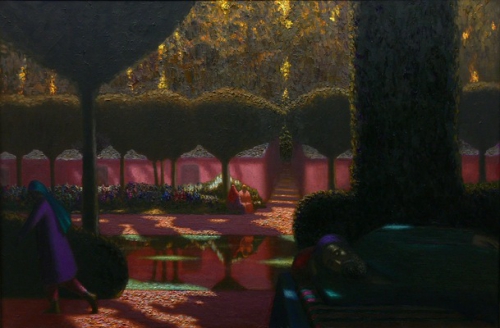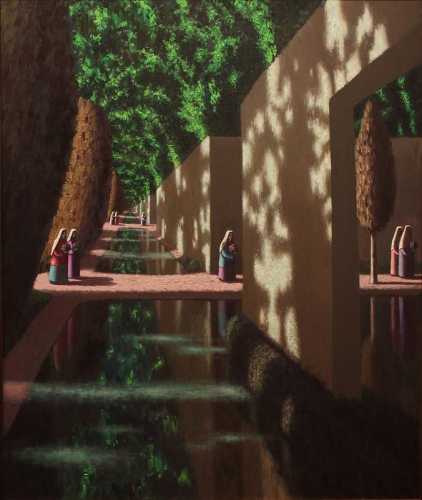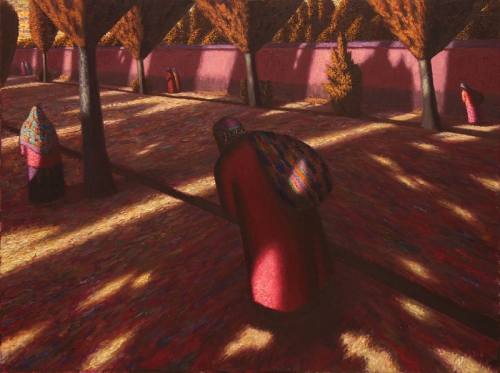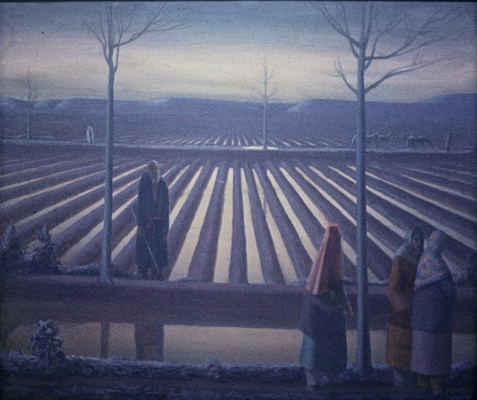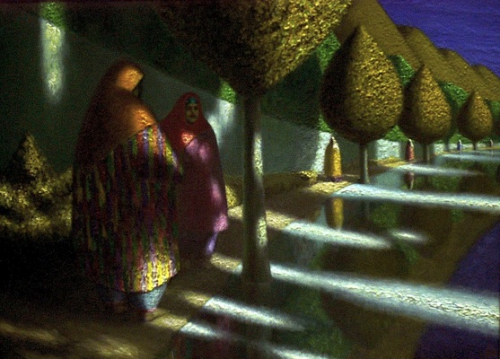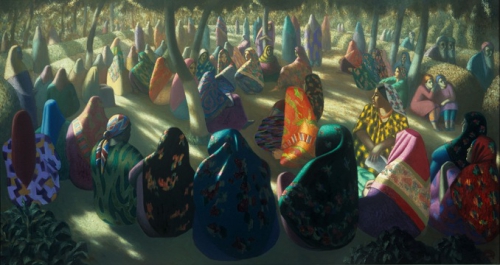 26
09/04/2015
Amazingly colorful landscapes. Artist Madjid / Majid (r.1943)



My dear friends and regular readers! I'm sorry, that did not warn you about the forced break in his appearance on the site. But I did not expect that it will last for so long and still not finished. Thank you, dear, for attention, for being bored and anxious for the congratulations and warm wishes and, in general, for what you have, I have! With you I've experienced a lot of pleasant moments.

Take from me as a gift to this post and let your life be always the same rich, bright as Majid works fine! I love you and miss you, too.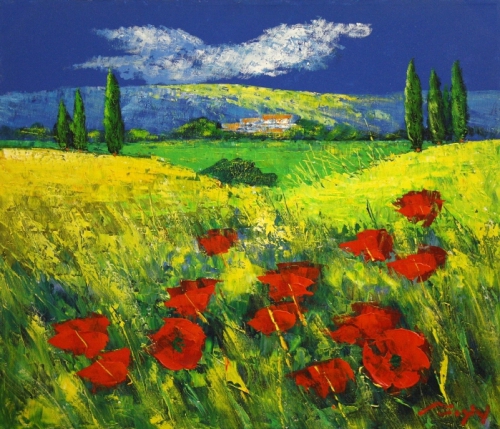 Provence

Frank Sinatra - Strangers in the Night


NOCTURNE

Month strokes reeds
Through lilac huts ...
Everything - the soul, and a soul.

Everything - the dream, everything - a deity,
Eternal mystery of godliness,
Eternal life magic.

Forest - how fabulous cane,
A reed - like wood-kid.
Quiet - like life, and life - as quiet.

Quaking fog -
As my dreams fraud
As of last novel ...

How fragrant, good
White apple newly-fallen snow ...
Not a soul, and everything - the soul!

I.Severyanin 1908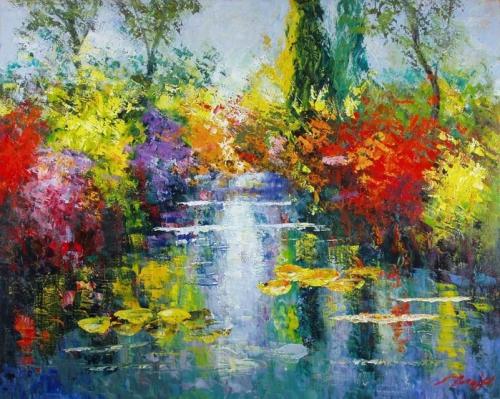 Pond. Water lily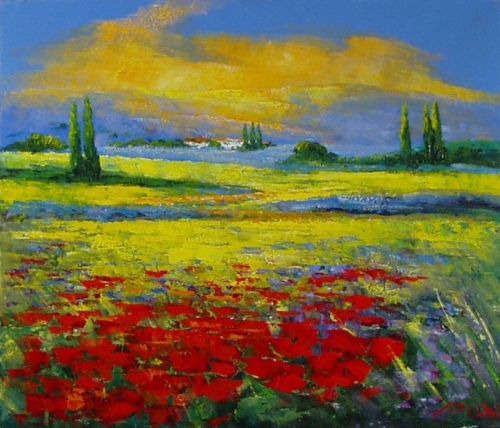 Tuscany. Poppies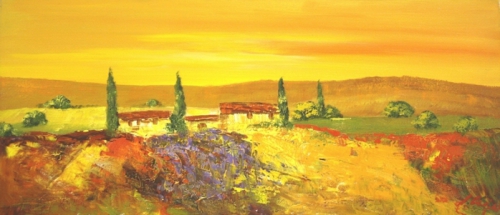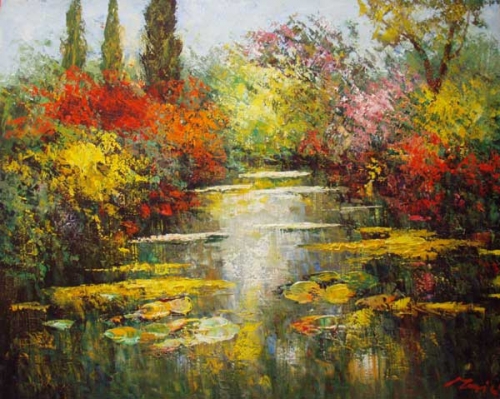 Lily pond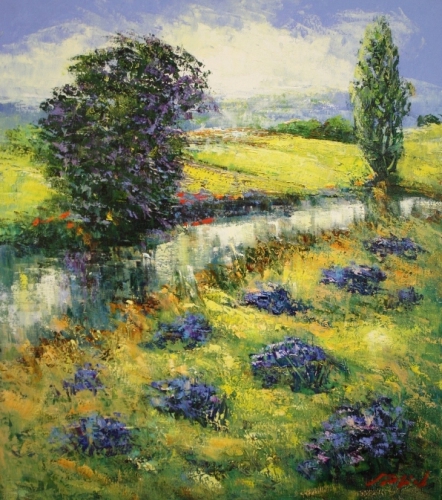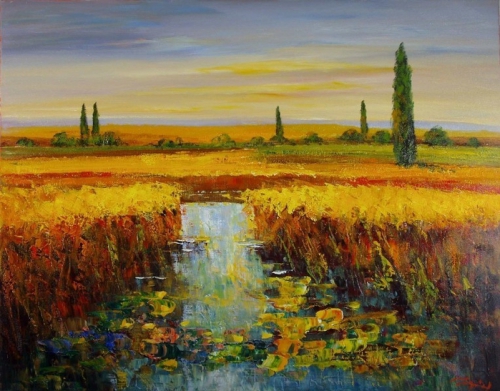 Landscape. Reed with pines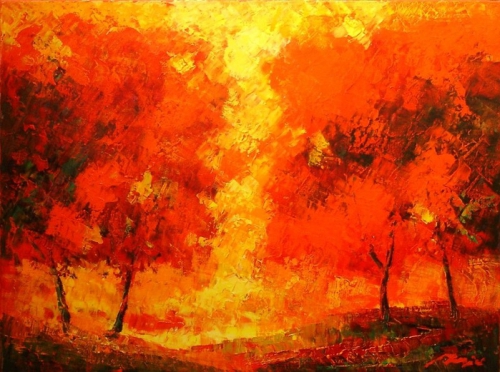 Forest fire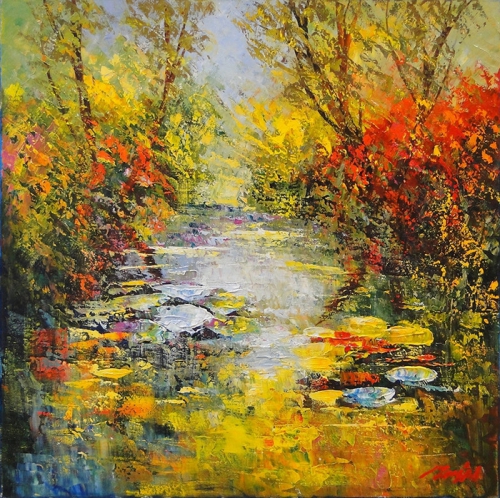 In thinking about Monet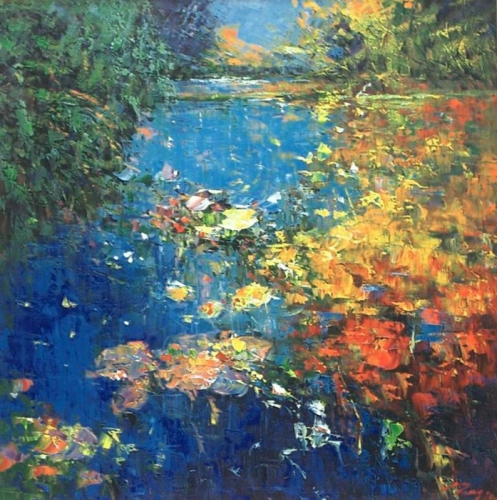 Idyll



Canal du Midi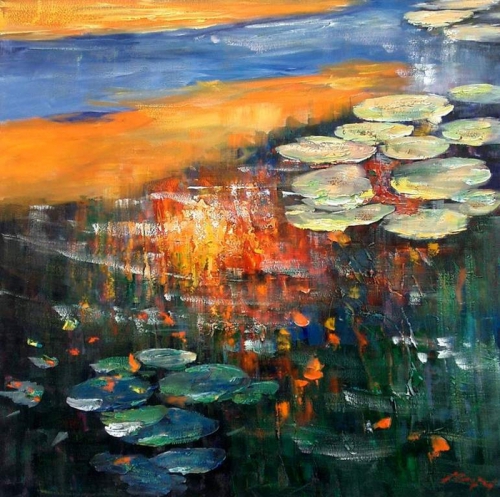 Pond with water lilies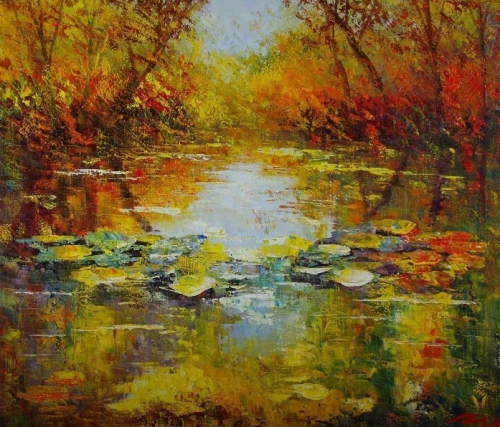 Lake with water lilies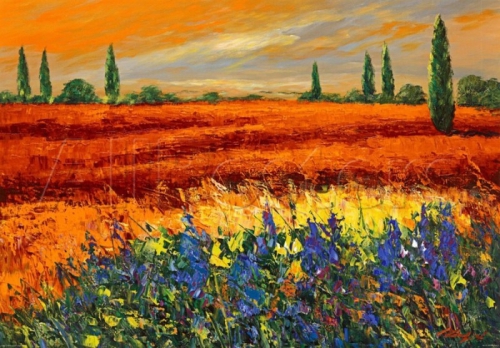 Tuscany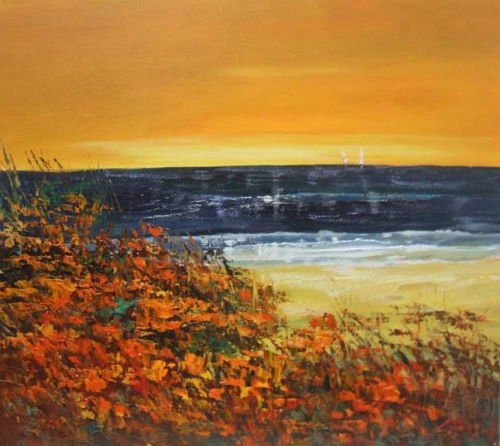 North Sea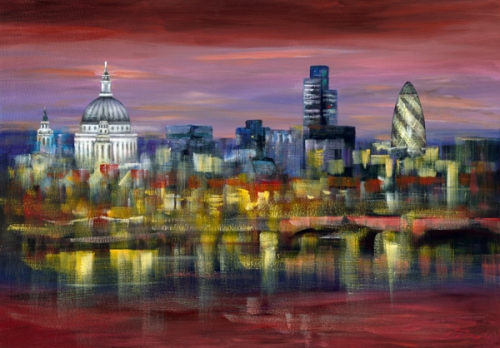 City skyline. London



New York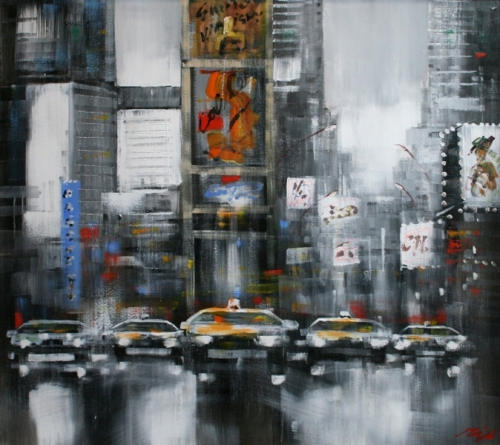 Broadway. New York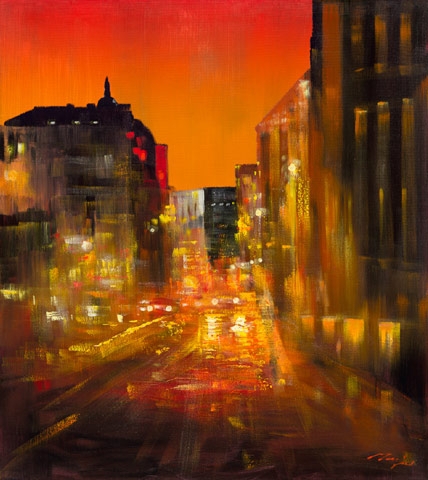 Magdeburg. Big House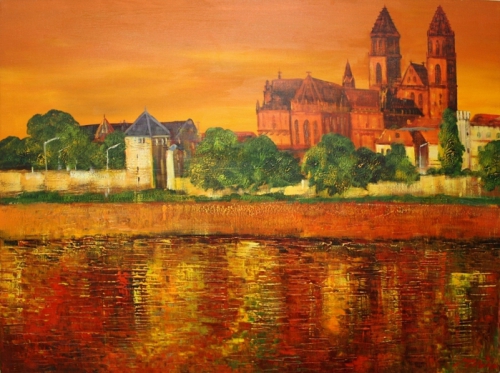 Sun City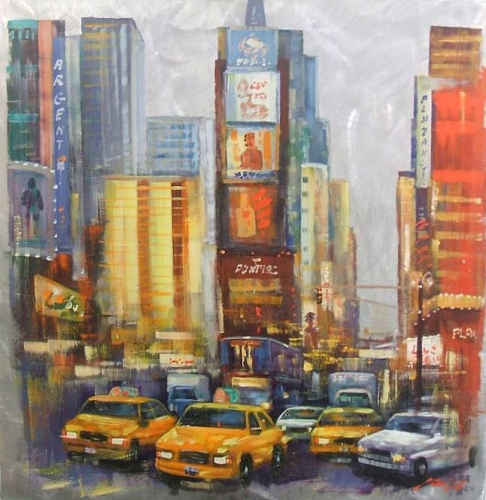 New York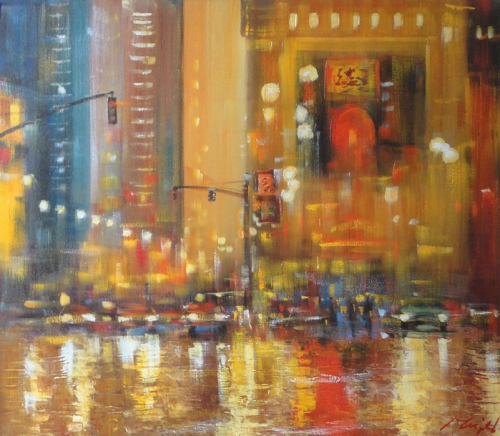 Spotted city street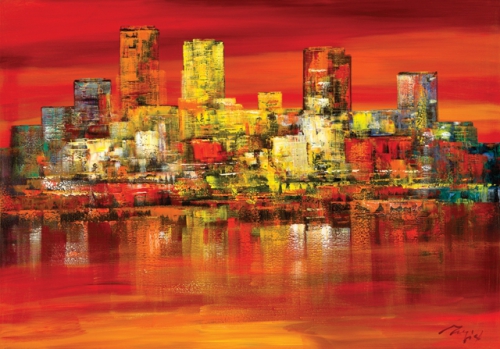 Sunset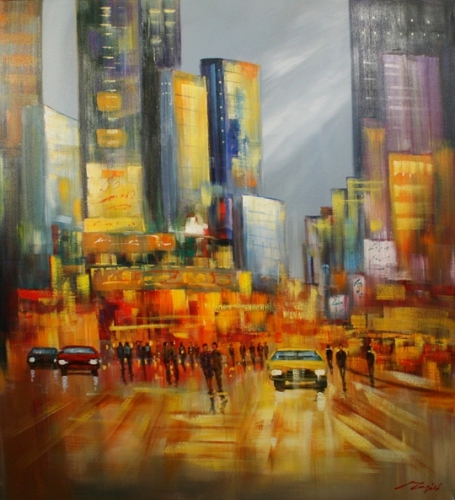 Big Apple night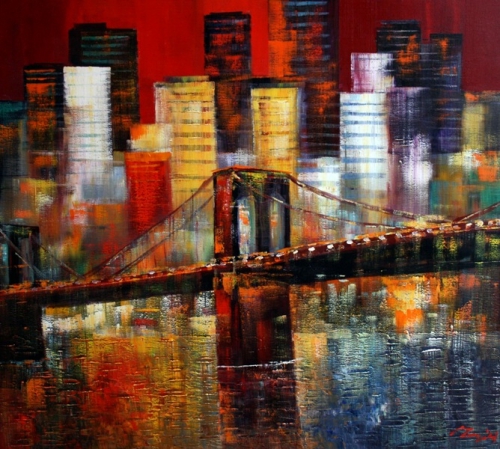 Brooklyn Bridge, New York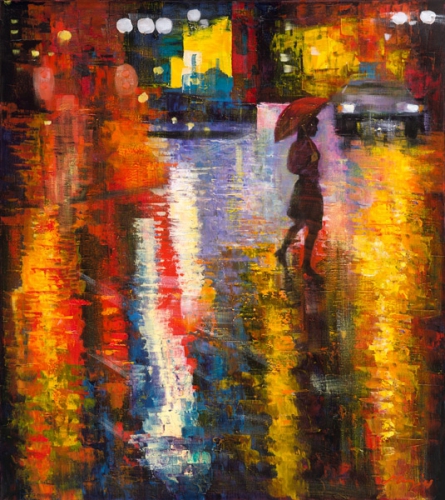 Evening city. Rain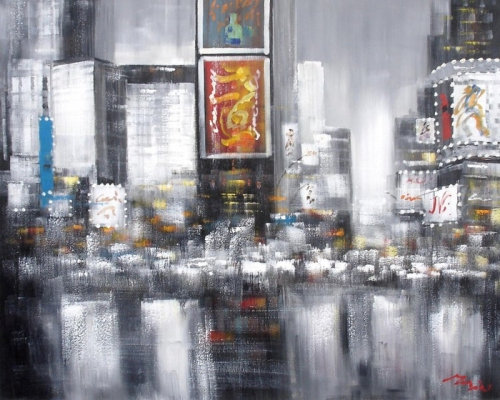 Rain in Times Square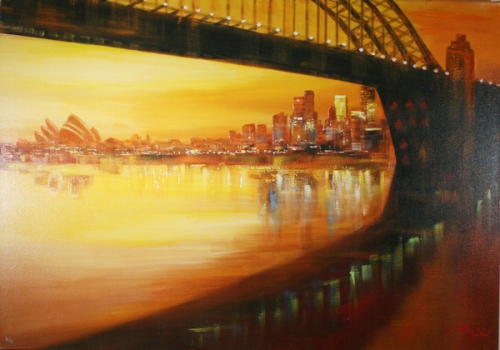 Fading harbor. Sydney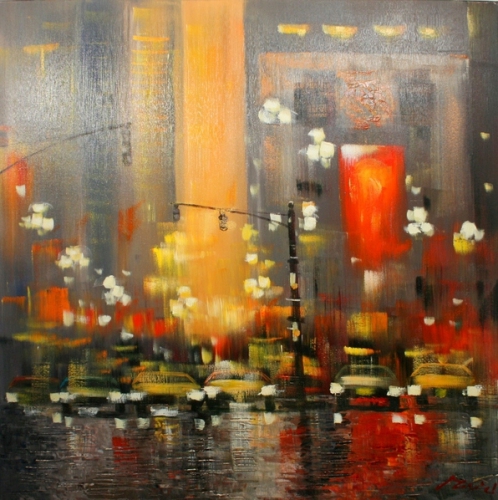 Manhattan. Magic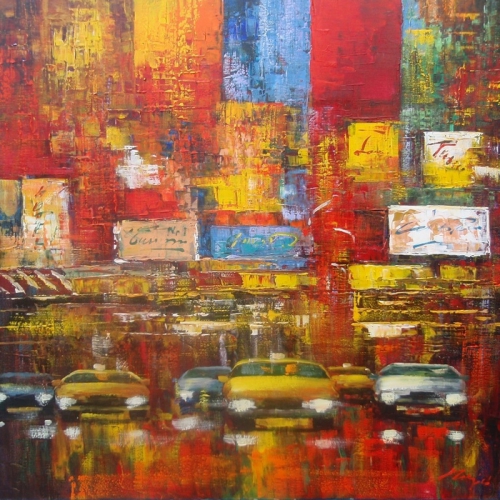 New York night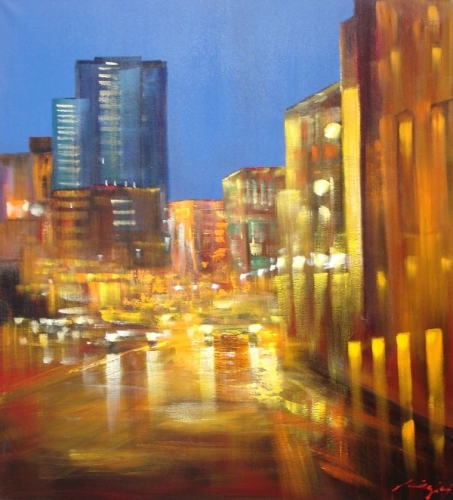 City lights




Majeed / Madjid was born in Tehran in 1943, in the famous family of artists Rahnavadkar. Both his grandfather and his brother were also honored artists. Already in 15 years (late 50s), a young man has been awarded several prestigious international awards for his paintings and sculptures. Majid lived in Europe for almost 30 years, and over 25 years in Munich. He is one of the leading artists of Munich's famous group, where developing his artistic expression. He was a favorite among collectors for many years. Everything he creates, it is full of inner vitality. Instead of focusing on the details and structure, Majid offers only aspects that are related to mood and atmosphere. Majid picture are "self-portrait", they emphasize his passionate energy and relaxed manner, zest for life and almost flippant attitude to particulars. As a man with a keen sense of hearing and the love of jazz, his works follow the same philosophy - free, colorful and infinitely expressive. His ability and hard work made his name and reputation on the international art scene, where his works are widely popular. Majid work can be found in many leading exhibitions around the world - in the UK, Europe, America and Asia.
08/04/2015
~ Lu JianJun ... ~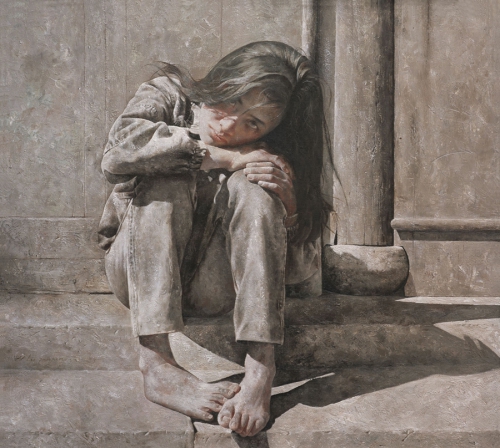 Do not forget that I am small,
Which is far from the stem to stem,
What's more I wanted than she was,
That my whole world - only the edge of the table.
Ringing these rhymes - my bracelets jingle,
And it is unlikely they rasslyshit someone moan.

That all my fever - these dusty books.
Random gift - a sad my tongue.
Yes - that's still - we must not forget
What time can we kill.
As you wish, call - "reciprocity", "revenge"
It will devour whatever he wants to eat -

Palms sway, brown hair,
And laughter, and fear it willingly take,
And this world is on the edge of the table,
And do not care about him that I small.
One should forget me for ever -
That there is a solution and it is simple - do not be.

No easier and more convenient - believe me,
But I'm alive, and I - in the other door ....

Masha Protasova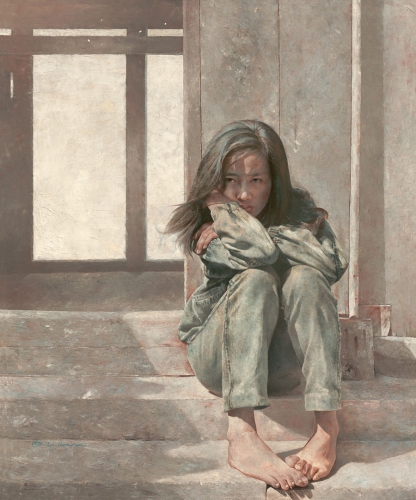 Liu Jianjun, contemporary Chinese artist, creator of art movement called Symmetrim, author of "The Declaration of art Symmetrism". His paintings the artist paints in oil technique of the same name. He was born in 1960 in Hangzhou, located near the West Lake in Zhejiang Province, China. 1960 was a year of natural disasters, covering more than three-year period, which subsequently resulted in the Great Famine, who killed a third of the population of the province.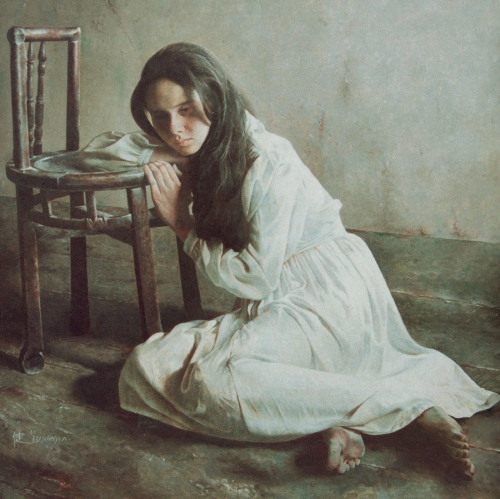 Lou survival was seen by many as a God-given miracle, considering that many others were not so lucky. Artistic imagination, understanding of the human condition and undeniable skill eventually led Liu Jian Jun at the Central Academy of Fine Arts of China, which the artist graduated with a scientific degree, and later, to the post of professor at the Academy of Art in Shandong Province. Technique, focus and intensity of his work is often compared to paintings by artists from the late 19th century, wrote in the style of Russian academic.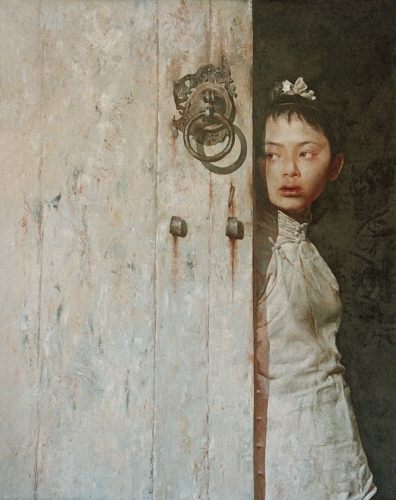 Professor Liu acquaintance with Russian academic painting by Ilya Repin and his contemporaries, as impressive, which could not exert any influence on the artist's work. Paintings Prof. Lu has repeatedly awarded prizes at numerous Chinese and foreign art exhibitions and have found their way into some of the most significant private collections. Reproductions of his works were published in newspapers and magazines ....