04/04/2015
Receive messages on the diary post.


Galina Lukyanov ... ~ ... ~ On Earth





In one moment to see eternity,
Huge world - in a grain of sand,
In a single handful - infinity
And the sky - in the calyx ...


William Blake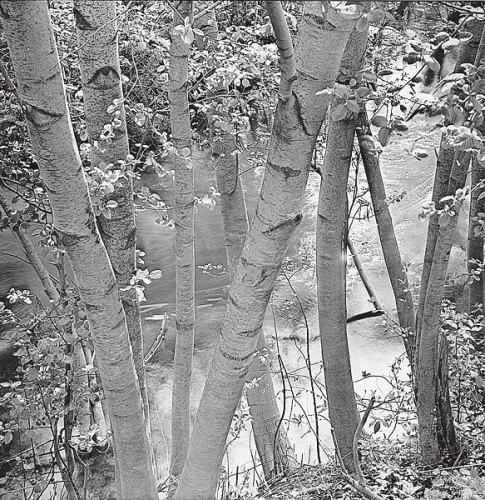 June. From the cycle Solstice

Retell her stories - they are simple and unsophisticated: the life of trees and water, illuminated with the light clouds life, living things in an old house window.
Her photographs are sincere and unfamiliar. Unfamiliar, because very few people have seen them, unfamiliar because the life of clouds and old clock, cats and puddles nobody knows.
She was an artist, when few people had the idea that with the help of pictures can be creative.
It works, while in the newspapers even referred reporters photographer. It can not touch her. Otherwise, there is no need to live in the countryside - still can not hear what is going on among the flowers.
She lives on the ground, garden and chicken breeds, once a year disappear into the wilderness for a month to shoot as spring comes back, prints long and hard to portray what she sees on the ground, just as you know it only it ...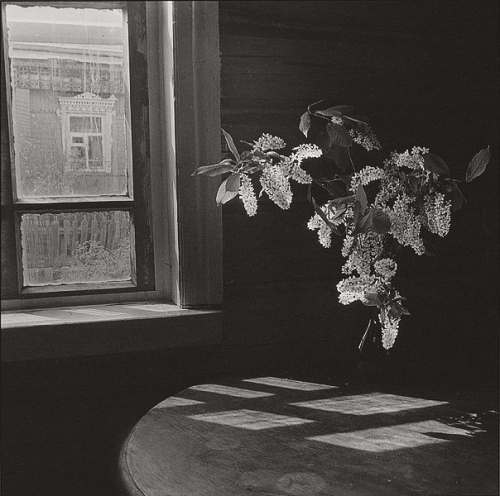 House of cycle-1



Artist Galina Lukyanov was born in the seventies, when she was in her late twenties, she had already left the profession of engineer for photos. It happened quietly: young woman engaged in fotokruzhke with children, went from portraits and genre contemporaries began to show pictures and landscapes. While they seemed unusual not only just a spectator, but also professionals from the photos. Today, when the history of photographic art in Russia ajar and many of the names of the old masters at the hearing, photos Galina Lukyanova without losing the mystery ...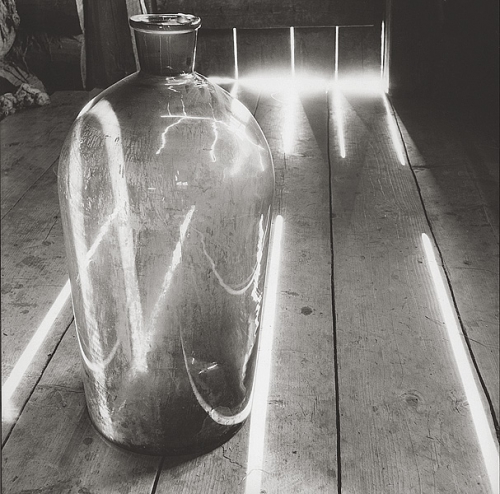 House of cycle-1

Beauty, seen her in harmony with Turgenev's novels, it is clear, ghostly, transparent and perfect. Her photos - the same perfection. Slightly change the tone or trim frame - and all will become a commonplace, STTS. It leaves only those that are accurate. And rarely gives them names - how to identify a word that the abundance of meanings that carries the light in her pictures; calls only series - schools of thought throughout the years until they are ...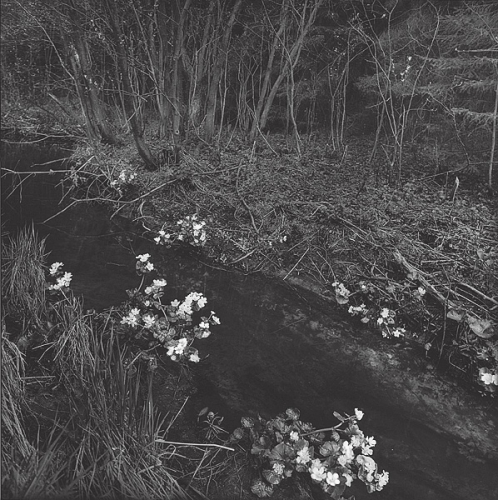 Forest stream. Kupavnitsy

She lives among the archetypes. Recent simply slip out of control of her mind, settling in ghost cats, mirrors, windows and spinning wheel, books, watches, empty and exposed subjects. She has a lot of self-portraits, where her reflection in the glass, her photos, her camera. As if she has fused with objects became manifest their soul, and humanizing - was locked in this world of things, each of which, like the ancients, bears her name, she does not exist as reality itself and the flesh ...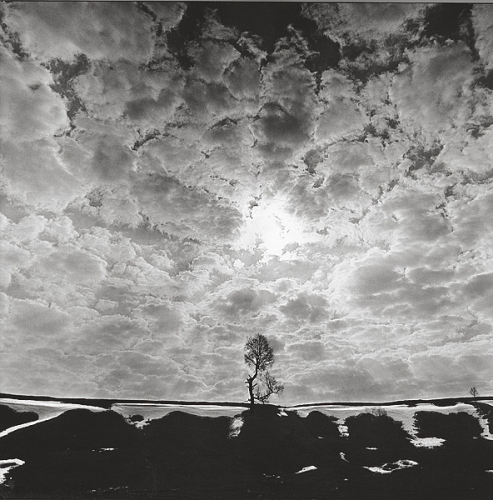 March. Stand By
"Two sleep at times come to me, - says Galina Lukyanov. - The first - the train leaves, and I, like Robinson, staying in an unfamiliar wild place. No people, no housing around. Look around and suddenly realize - at no shoulder bag with a camera. Anguish and despair embrace me what I would do, how and why to live? In the second - the same train leaves me in the wilderness, but the trunk with me. And after seeing the eyes of the train, - "Well, let him go ..." - I quietly left alone with nature. "

Galina Lukyanov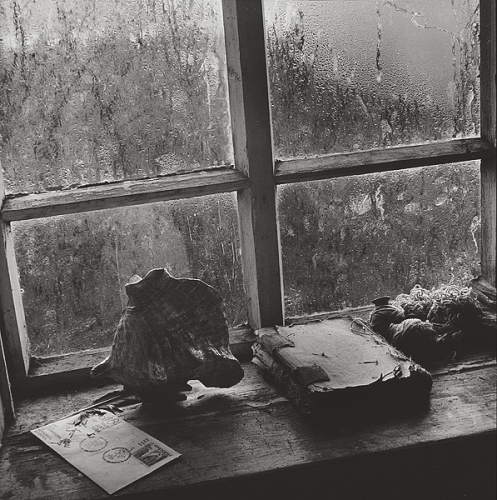 From the cycle House




From the cycle House





Aprel.Solntsevorot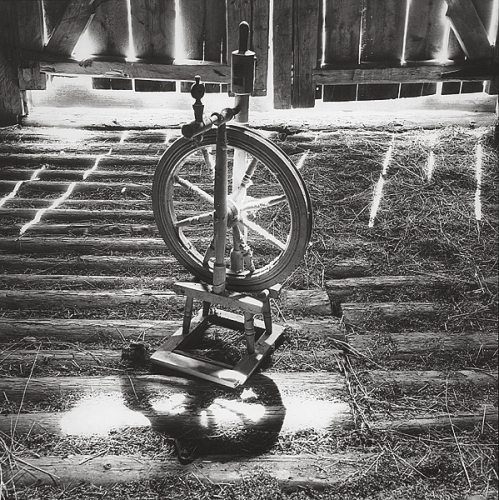 From cycle to leave the village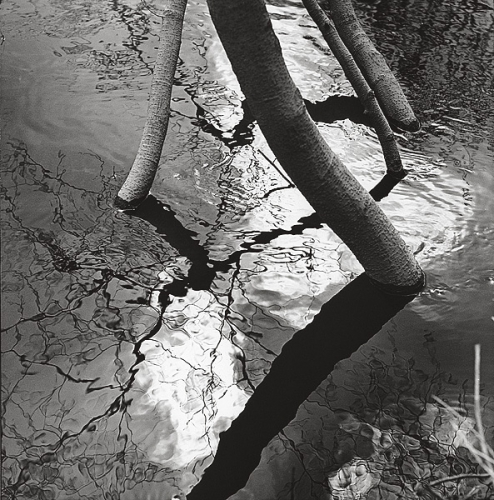 High Water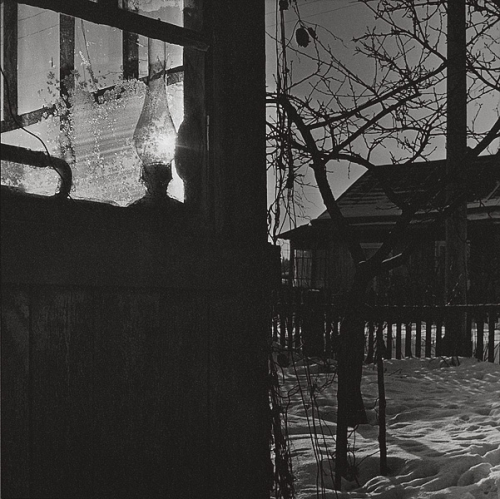 House of cycle-1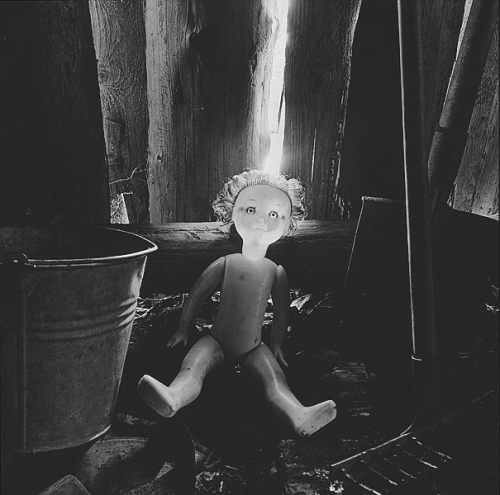 From the cycle House-2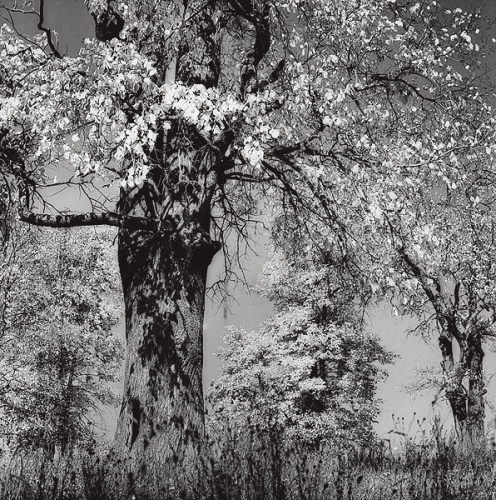 October. From the series Autumn notebook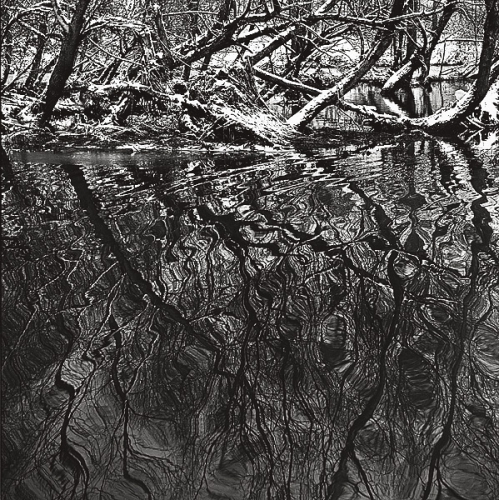 November. Whirlpool.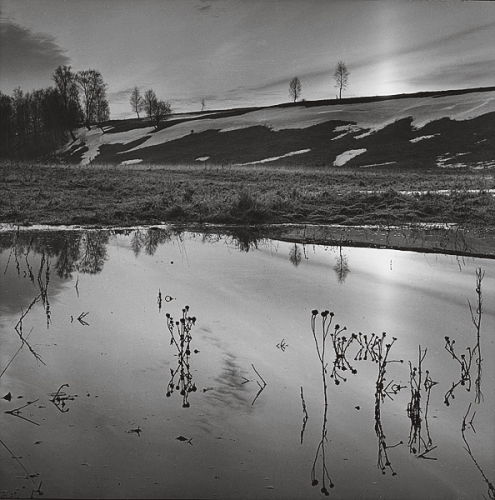 River Protva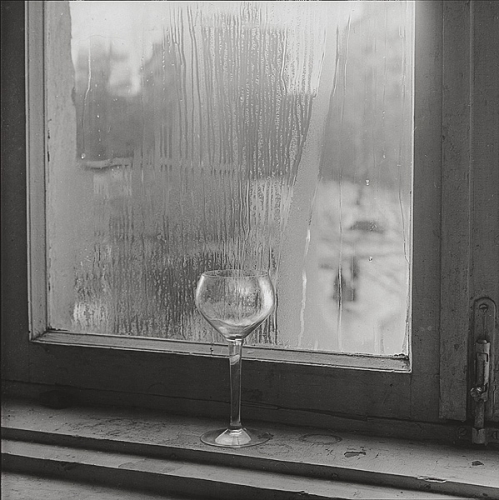 From the series Kitchen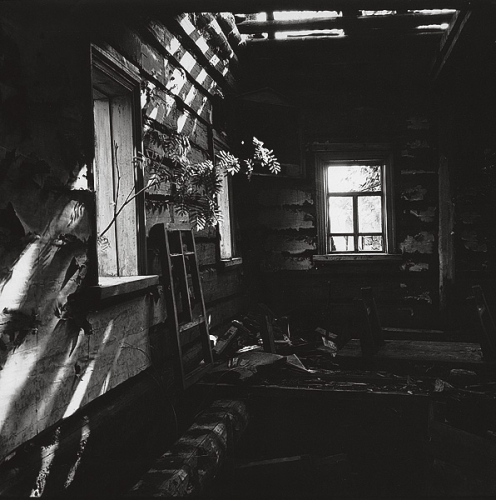 From cycle to leave the village

"My photos I try to prove (perhaps primarily to itself), that the world in which I would like to live - there is, it is as real as the chaos that we see around us. Perhaps that is why I admit to myself only the photograph that bears the features of the document that is printed from one negative and without any technical tricks distorting nature. "

Galina Lukyanov
01/04/2015
Oratorio autumn .... The artist Joan Elliott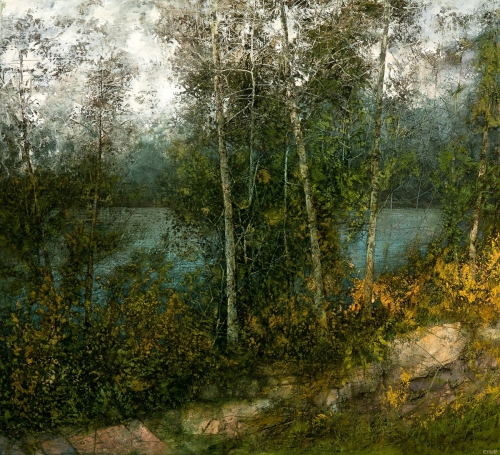 (clickable image)


Early autumn. The leaves are falling.
Carefully step into the grass.
Each sheet - a muzzle fox ...
This is the land on which I live.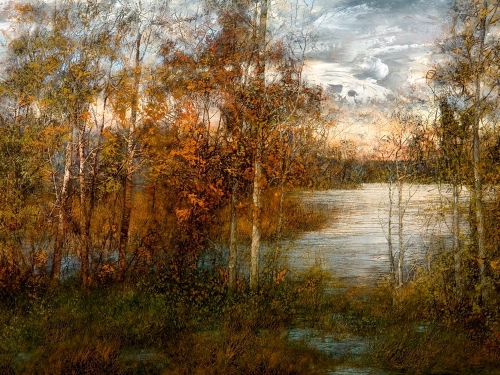 Fox quarrel, foxes yearn,
foxes celebrate, cry, sing,
and when they lit a pipe,
means - a rain soon will pour.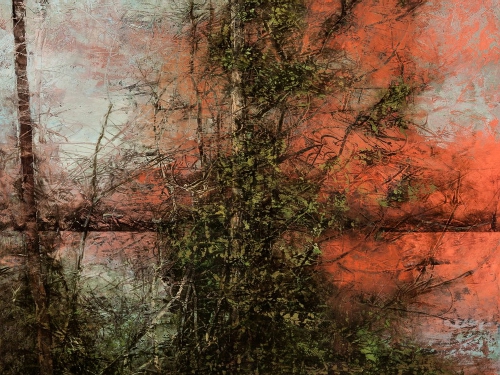 The trunks runs combustion
and trunks disappear in the moat.
Each barrel - a body of a deer ...
This is the land on which I live.

Red oak with blue horns
waiting for an opponent of silence ...
Caution: ax under his feet!
And way back burned!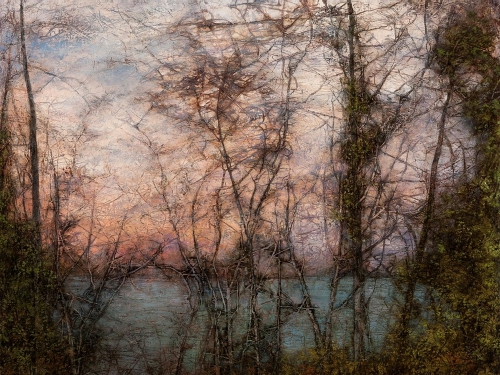 ... But in the woods, at the entrance of the pine,
someone believes in him awake ...
Nothing to be done: nature!
This is the land on which I live.
Bulat Okudzhava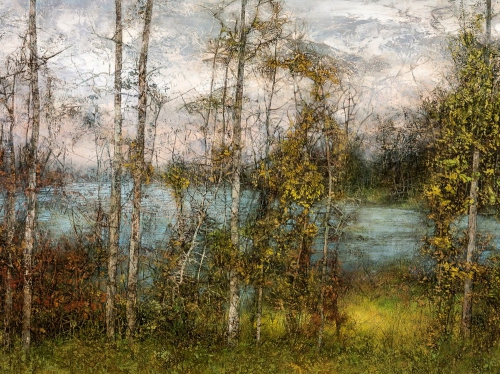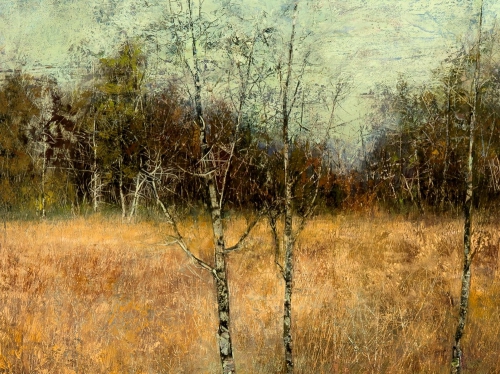 Groves, rocks, twisted tree branches, windswept field dissolve in complex abstractions. Imagery works to convey the dynamics between immobility and movement, growth and decay.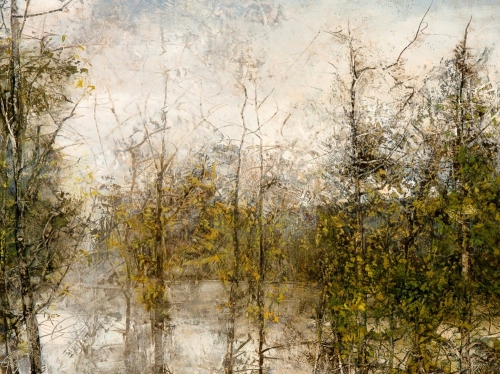 The paint is applied and removed by a variety of methods to achieve micro structure abstraction. Repeat layers of glaze developed in a way that is kind of personal retreat where the mind can wander through the maze of his own. Paintings develop slowly, as long as they do not reach the level of self-unity. Appliances Joan Elliott long and complex, each painting requires up to six months.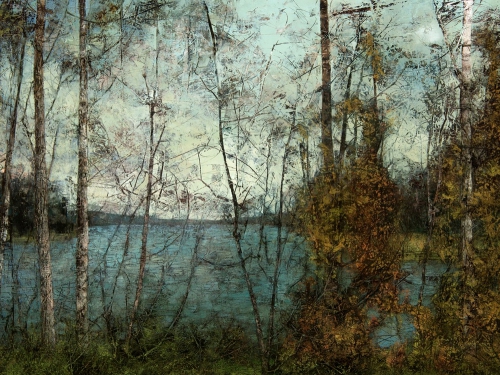 "In my paintings, I'm not trying to recreate what I saw, but what was shown to me." Her works are derived from the inner spirituality, open it through nature. Joan Elliott the romantic belief in the value of nature as a source of excellent visual beauty and spiritual inspiration.
Within each painting, a natural state of loneliness is replaced by a feeling that completely merges with the landscape.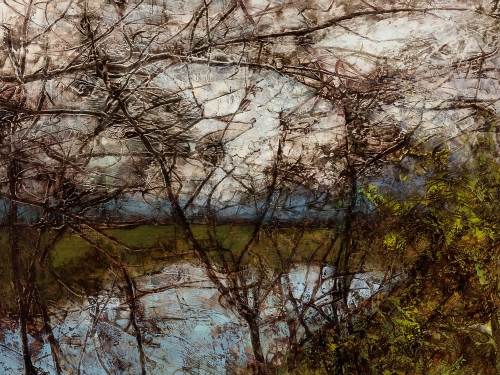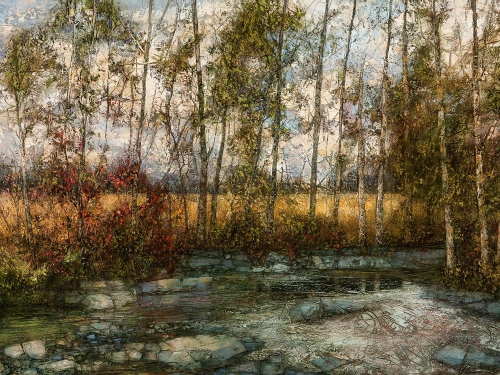 Joan Elliott was born in 1956. Received a BFA in painting and engraving, graduated from Virginia Commonwealth University. After several years of traveling in the western US, Canada, Mexico, Australia and New Zealand, she settled in the Richmond, Virginia. More than 20 years has been a teacher of painting in the studio school (Virginia Museum of Fine Arts). Her work is in numerous private and corporate collections in the United States, Canada, Europe and Australia.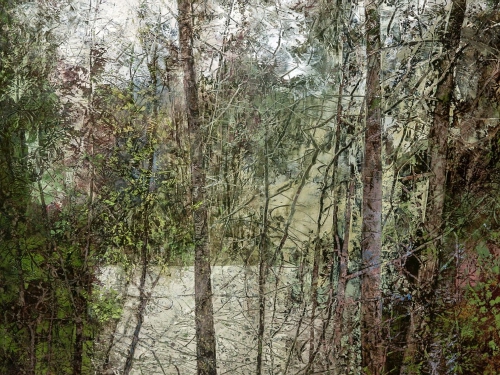 Tayna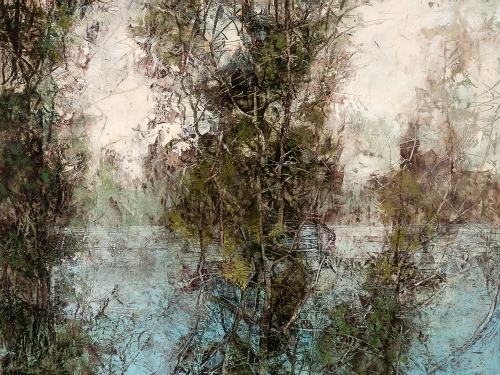 Techenie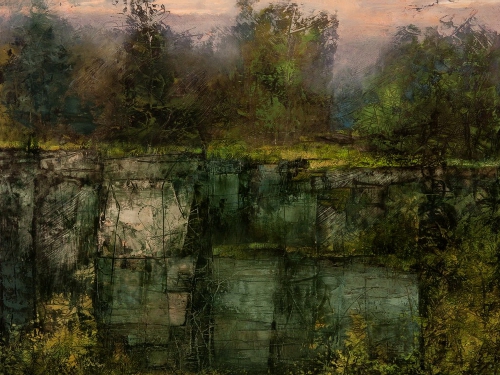 Ukrytie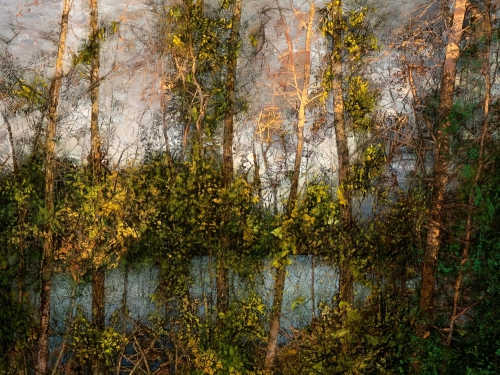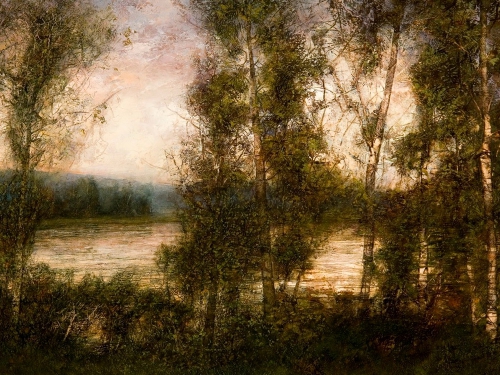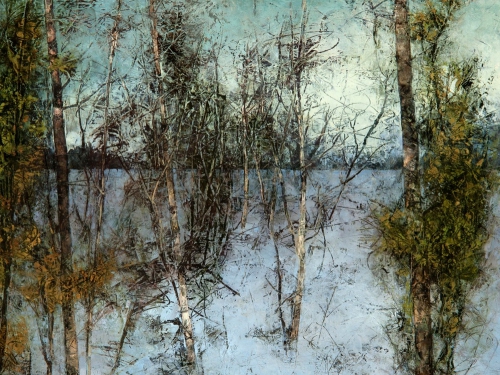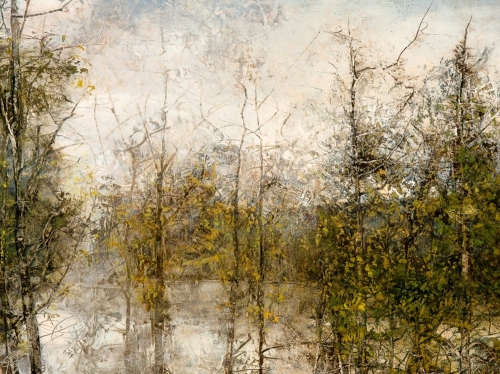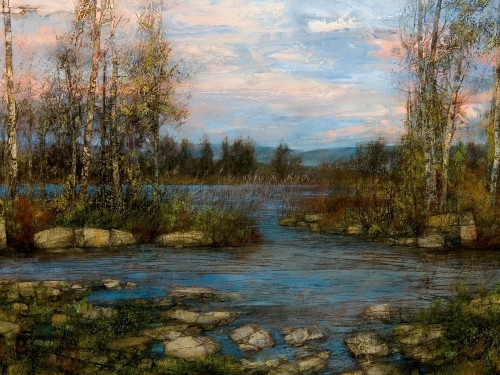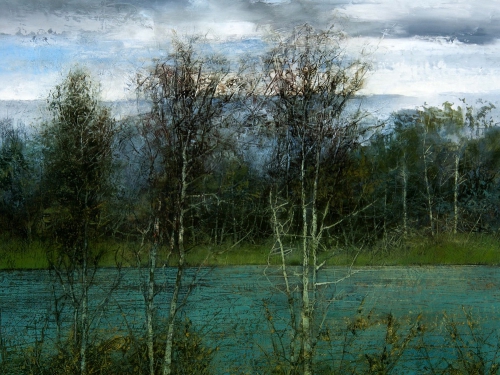 Goluboy raid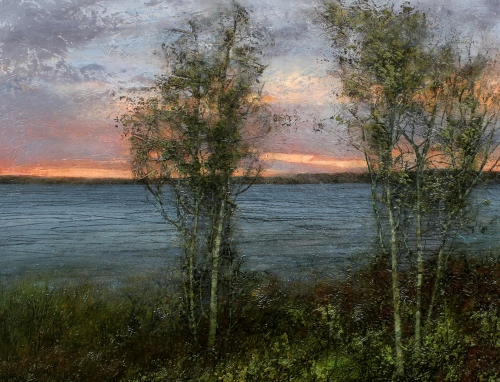 Bagryanets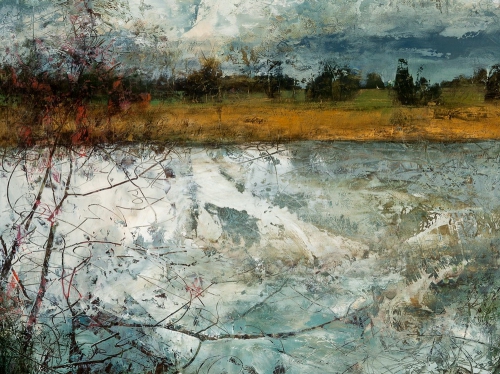 Vostok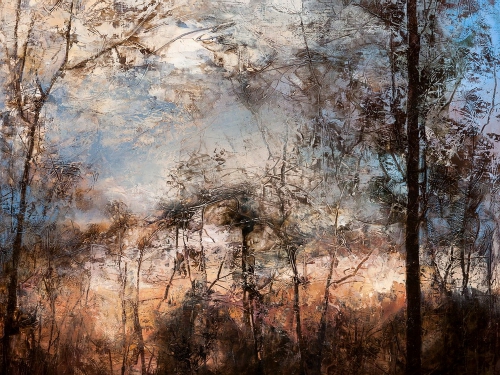 Zapad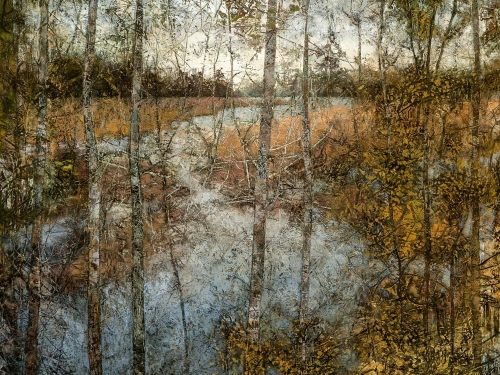 Labirint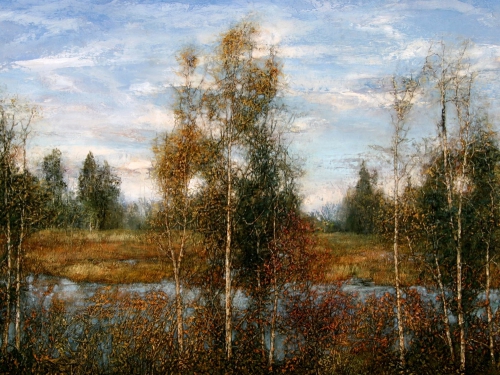 Menuet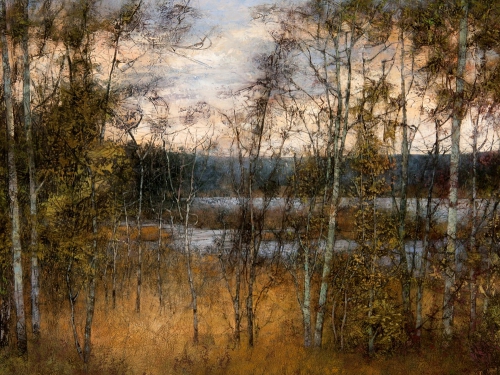 Oratoriya



Mirazh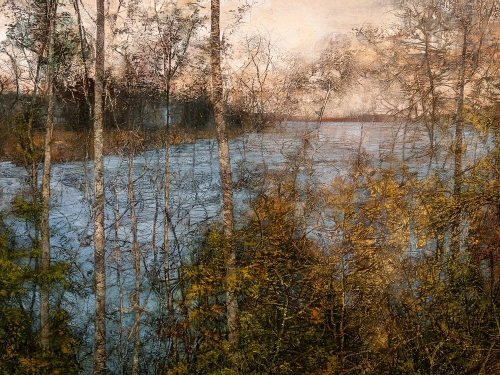 Pogruzhenie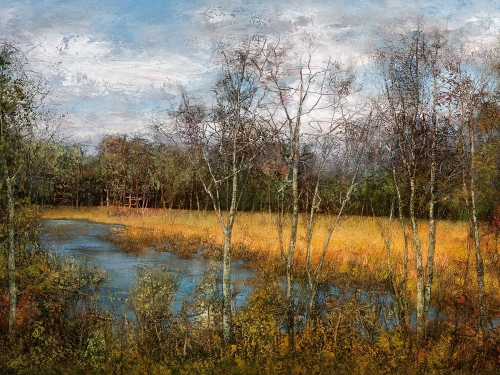 Sem poets
31/03/2015
Duan Hui ... ~ ... ~ Outland





I would like to go somewhere where has never been ...
Internal energy is so lacking, it seems that it can be gleaned from the outside, pick it up, fed in some special place, in some special circumstances, simply by changing the landscape outside the window .... Get it in advance, credit in sustenance for some time while inside earn their own small generator until get stronger and will cease to falter ...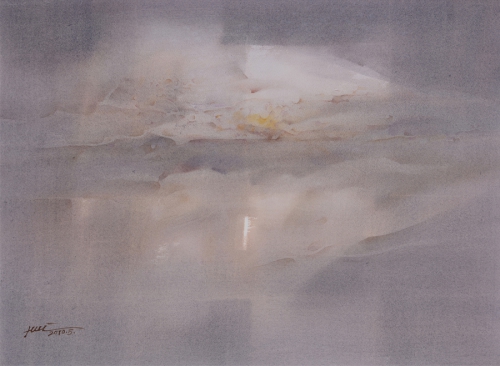 Shake out the sky slow snow - and diversified as a leaf.
Time we laid out neatly on a stave,
and leaned over to listen to each:
"Sound? does not sound like? "
and we will be heard in unison tirelessly
and vyplyvem up! ..
And we'll get up to the sky.

And when I ochnus from sleep in this strange "nowhere"
completely alone in this space and Outland
my eyes gush cold and light,
as if in water Chillmere
I swing like a fish in a transparent bed
and telling me not.
Even the windows in the house of steamed ...

Elena Kasyan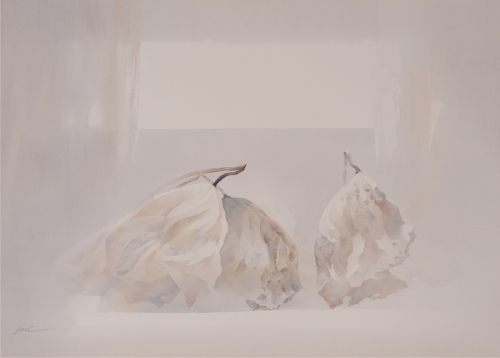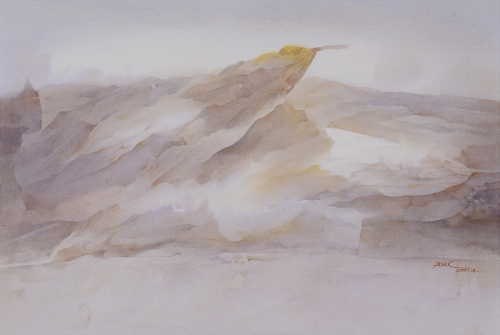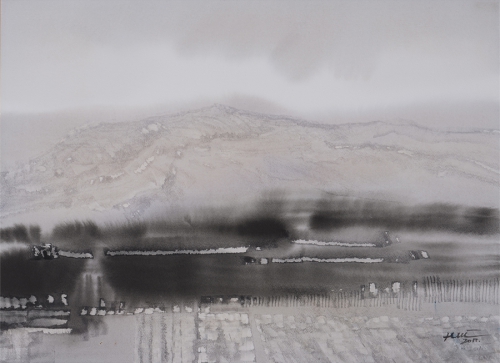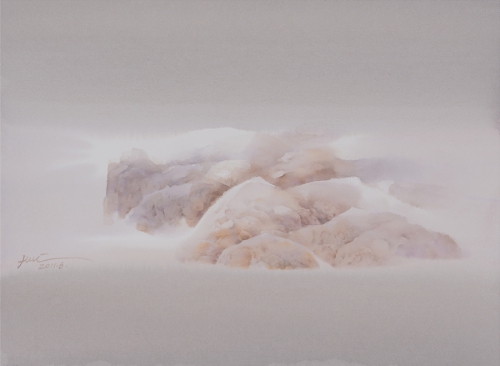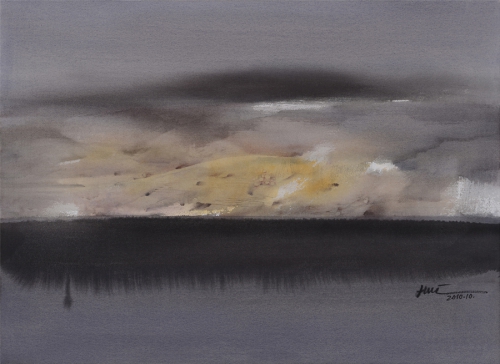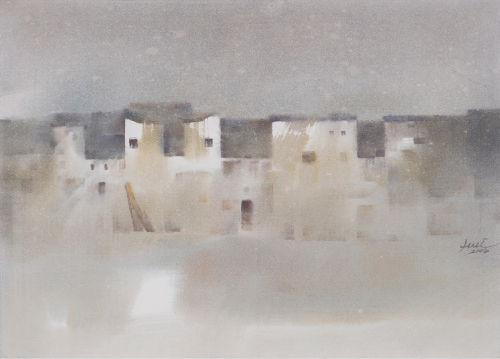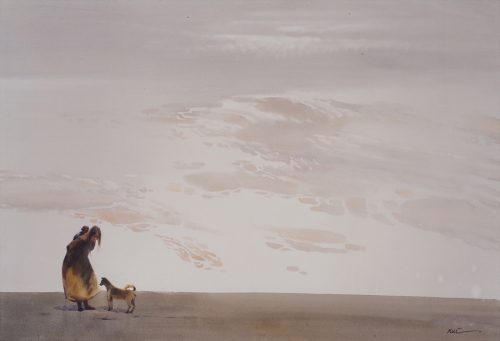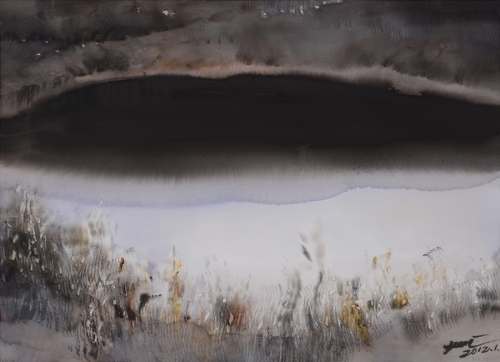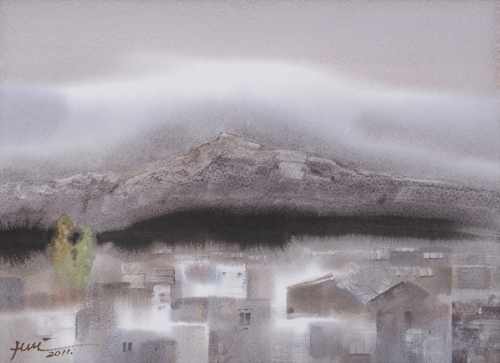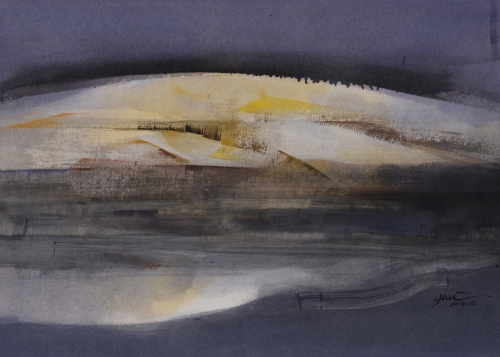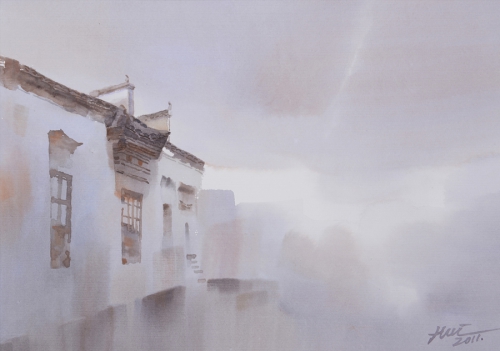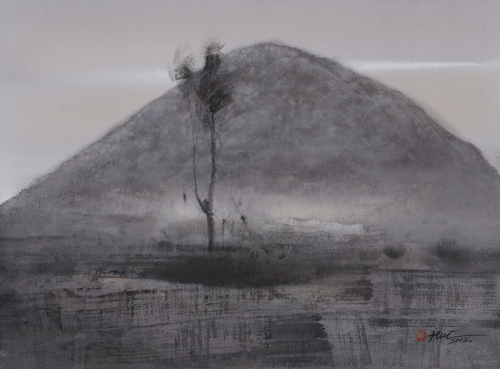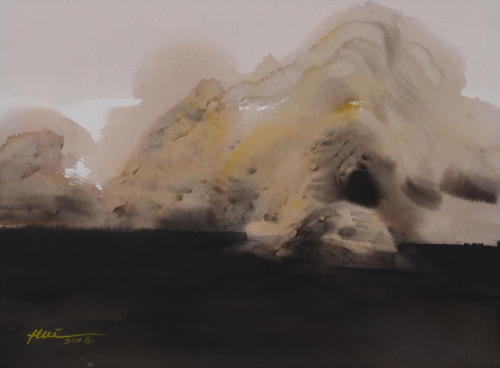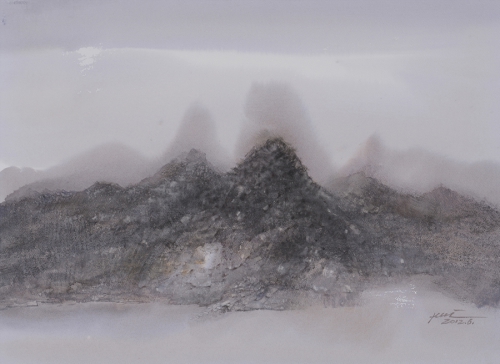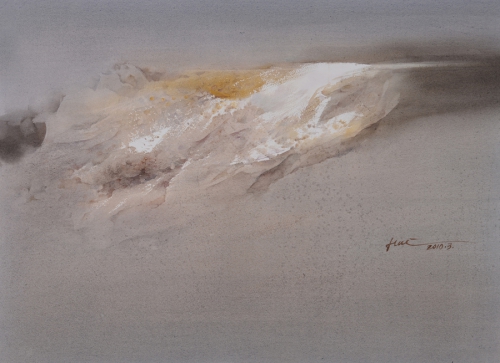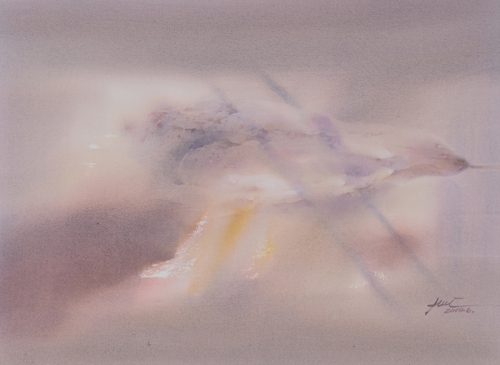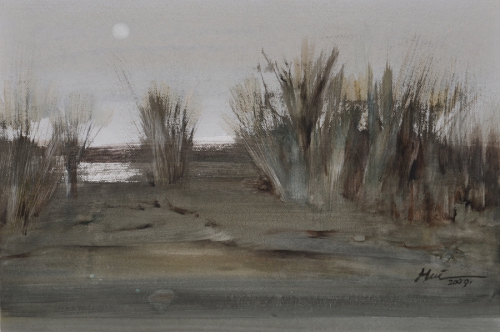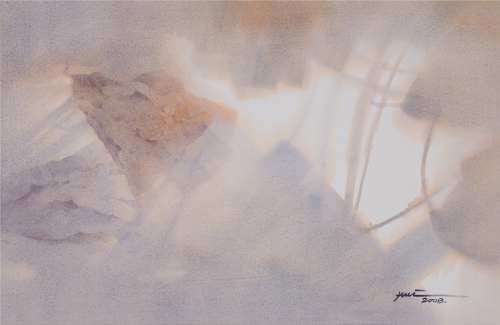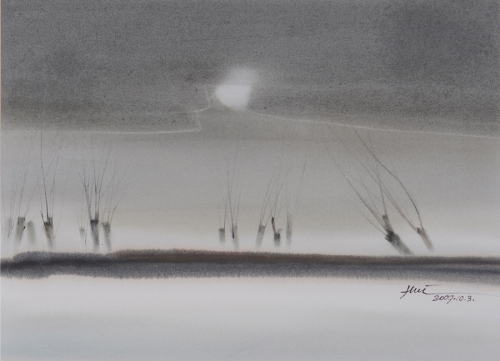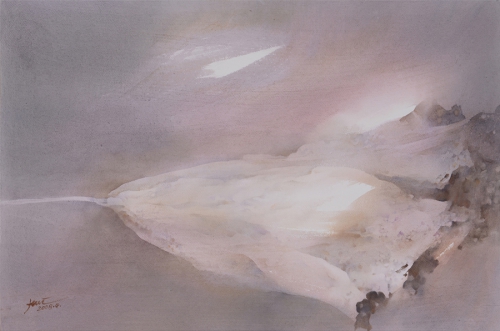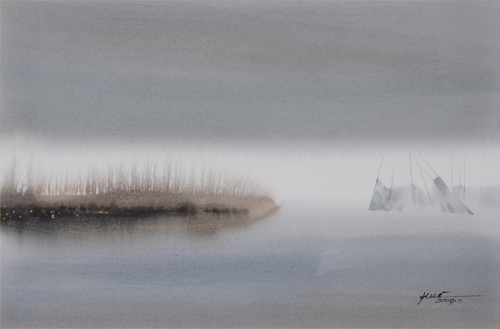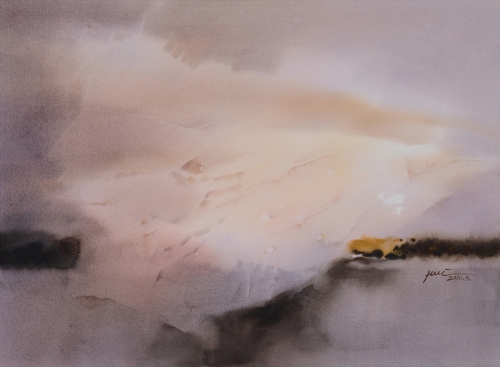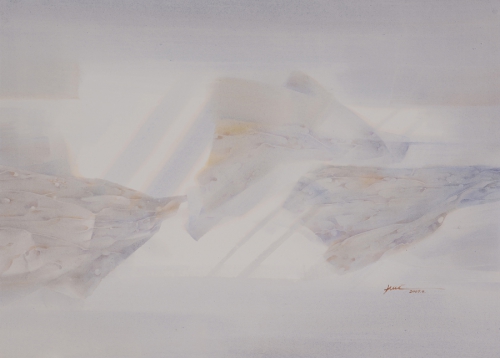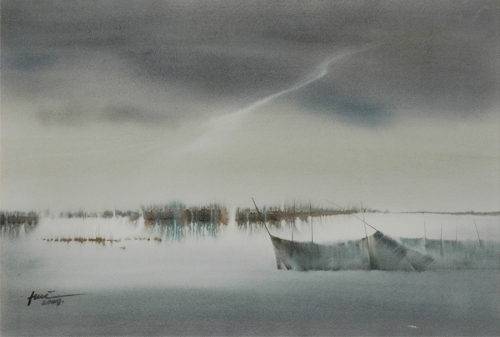 "Crazy" watercolors, right?

Artist: